Helicopters games
We have 2 helicopters games Free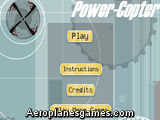 In this game, you will show your flying skills. Pilot a helicopter and shoot the enemy airplanes in order to destroy them and get a victory for your country. Your battle helicopter has been equipted with just one gun, so you should be fast and precise.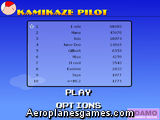 You have become a pilot of the Air Force of your country. You participate in the Wolrd War II. Shoot all the enemy airplanes and bombs which try to kill you by destroying your plane. Remember to pay attention to some instructions you will see along the game. They could save your life.
¿Te gusta aeroplanesgames.com?
Most played
Required plugins